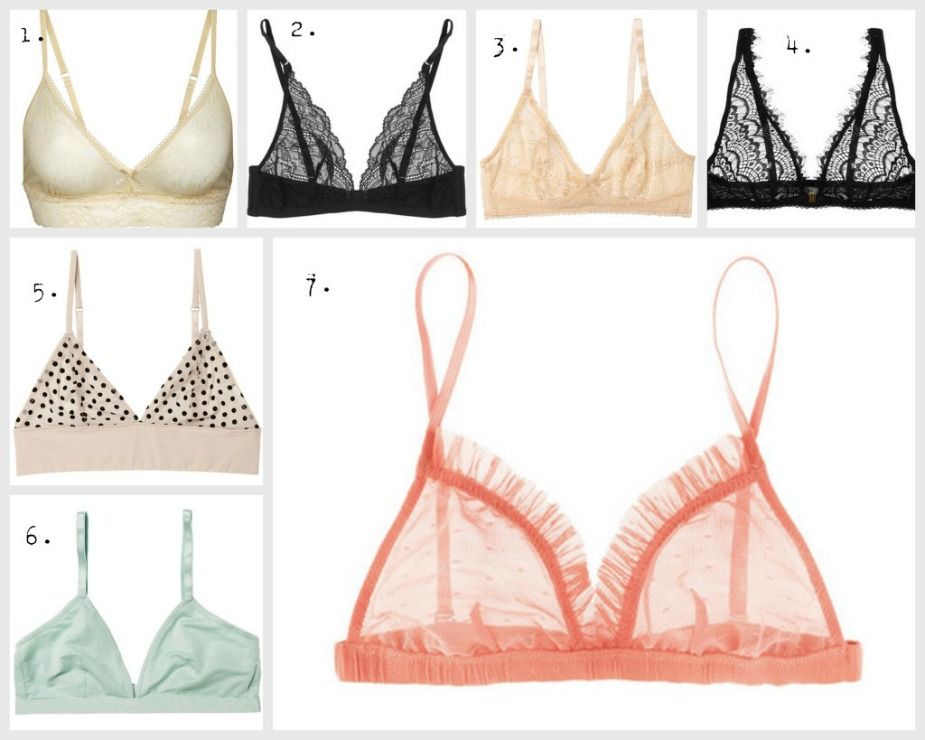 1: Abecita // 2: Calvin Klein // 3: Monki // 4: Mimi Holliday // 5: Monki // 6: Monki // 7: Clo Dulce (og umulig at opstøve nogen steder)
Jeg ved ikke hvad det er, men om vinteren har jeg altid ekstra meget lyst til at købe sarte blonde bh'er, som en kontrast til tykke uldsweatre. Jeg stod i Monki i forgårs og havde alle tre bh'er over armen indtil det gik op for mig, at jeg jo ikke kan have dem uden på tøjet, og at det ikke giver nogen mening, at den blå bh matcher min hvide sweater på en prik. Så jeg lagde dem tilbage. Til stor fortrydelse for Pete, som kiggede mig over skulderen, da jeg skrev dette indlæg.
TRANSLATION // I don't know what it is, but in the winter I always want to buy pretty lacy underwear to create a contrast to my big chunky knits. I was in Monki the other day ready to buy all three of the bras on the picture, until I realized that there's no point, as I can't wear them on top of my sweaters. So I put them back. Much to Pete's regret, who was looking over my shoulder when I did this post.